"Trust/Creativity/Smiles"
The Arai Group builds on the trust that it has cultivated over many years.
We continue to create services that are helpful to people globally, while aiming to be a company that brings smiles to our customers, employees, and local residents.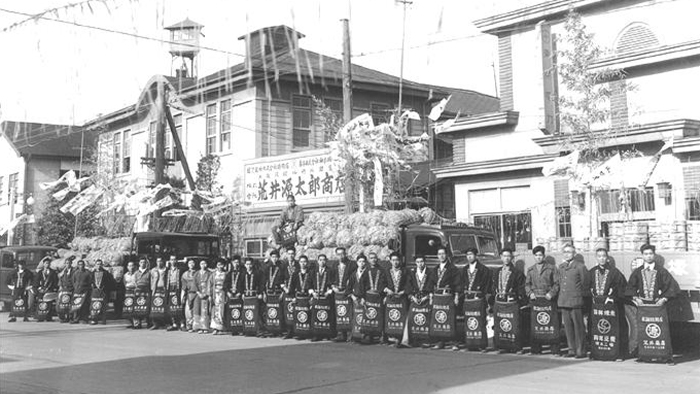 We have been building trust since our founding a century ago.
Our mission is to ensure that we continue to do so.
We will continue to deepen communication with our stakeholders, customers, and employees without forgetting the respect and gratitude we have for the local people.

"We want to continuously work on new businesses so that people can live a more joyful life."

Our main ambition was always to lead and create new services with added value.
It is a constant challenge, which we are never afraid of.
We will continue to create services people seek based on trust. As a result, we want all stakeholders to be in a state of joy.
We recognize our duty to contribute to the realization and improvement of economic and social values.

In the midst of the changing world of the 21st century, we, the Arai Group, utilize the information network that extends globally to accurately read global trends.
We plan and execute strategies with a global perspective, using our powerful and flexible organizational strength as a weapon.
The Arai Group will continue to actualize "trust, creativity, and smiles" through various business developments.
"Bringing Japanese Value
to the World"
We have provided various services that people demand based on "trust."
In an era of rapid change, it is essential to find value that has not yet been seen, not value that already exists.
We discover the value of Japan that no one is aware of and continue to deliver it to someone somewhere in the world.
That is our "creativity" in the future.
To deliver the excitement = "smile" that goes beyond gratitude to the people of the world