Food distribution business details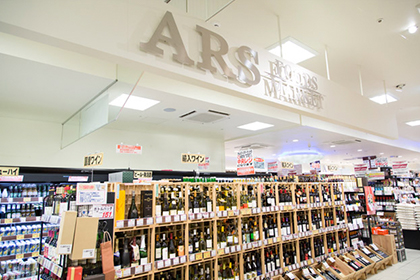 In addition to the "ARS Foods Market" and "Watanabe store" supermarket chains in the Greater Tokyo Area, we operate a cash wholesaler named "Price Club" for commercial products in Tochigi Prefecture.
The characteristic feature of our supermarket business is that it is thoroughly community-based.
We continuously update our marketing strategy for trade areas.
We pursue sales methods that best match each store. As the supermarket of choice for customers in each area, we are determined to expand our store network in the future.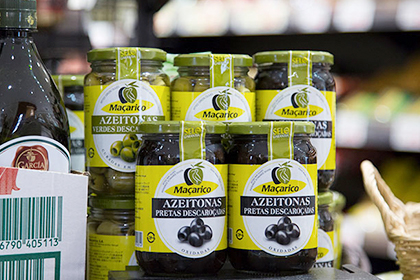 We are always looking for "delicious food from around the world, something that is not yet known in Japan."
We handle all types of ingredients from various countries. While general products of major overseas manufacturers, such as chocolate and sweets, are widely wholesaled to domestic mass retailers, we also import niche and rare products in-house (for example, various tropical juices from Southeast Asia) using our own routes.
We are proud to make point-to-point delivery of our goods to end users.
We are particularly strong in products from Brazil and Portugal, where the Arai Group has local bases.
In addition to the Guarana Antarctica described below, Portuguese wines, olives, and Brazilian spirits are first-rate examples of "delicious food that is not yet known in Japan."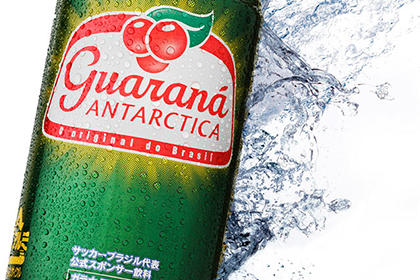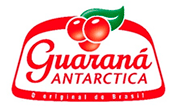 Guarana is a plant that exists only in the Amazon basin of Brazil and is rich in caffeine.
"Guarana Antarctica" is a carbonated drink made from the extract of the plant.
This beverage has been overwhelmingly popular in Brazil since its launch in 1921 and is produced by a major Brazilian beverage maker, Antarctica.
The product is currently on sale in all South American countries in addition to parts of North America, Central America, and Europe.
We have been the sole distributor of the product for over 30 years domestically. In 2001, we signed a long-term contract with the Brazilian Football Confederation (CBF) to be the official sponsor of the Brazilian national football team, serving as the driving force behind Seleção (nickname of the Brazilian national team).

Fruit and vegetable business/flower business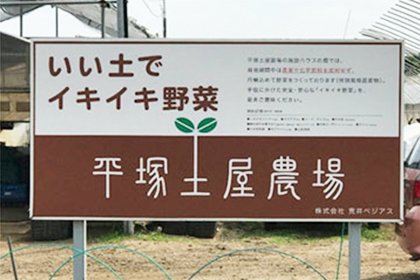 We incorporate not only agricultural production but also processing, distribution, and sales to achieve organic and comprehensive integration in line with the so-called concept of "sixth industrialization of agriculture."
Furthermore, while incorporating keywords such as "SDGs," "local production for local consumption," and "agricultural fortune cooperation," we are deeply engaged in the fruit and vegetable business, which has great marketability and future potential.
Particularly, we are expanding agricultural production through our own farms while increasing contract cultivation in Kumamoto and Kanagawa prefectures.
Through the fruit and vegetable wholesale market in Kanagawa and Tochigi prefectures as well as the Tokyo Central Wholesale Market (Toyosu Market), we are expanding sales to our own supermarkets and major mass retailers.
For the flower business that started in 2017, in addition to the wholesale business, a new bundle processing factory was established in 2020.
By performing all functions from production to sales, we are working to expand the distribution of safe, secure, delicious, and high value-added agricultural products.
Manufacture and sale of mineral water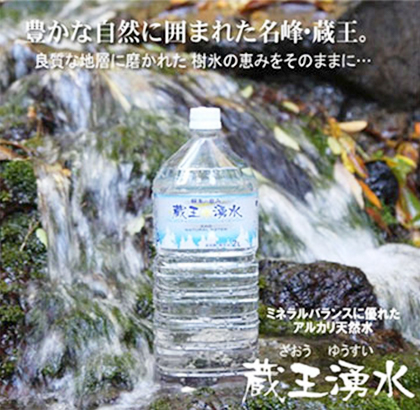 Zao (Zao Town, Miyagi Prefecture) is the most famous peak in Tohoku, well-known for frost-covered trees.
It is renowned for its water with an excellent mineral balance that originates from underground water of the Zao Federation, We use the same area as a water sampling area.
We are expanding our own manufacturing plant to manufacture mineral water products, while selling through a wide range of sales channels that we have acquired through many years in the distribution business.
This is a new lineup that has recently been added to products that we handle from manufacturing to sales, which is the strength of our distribution business.