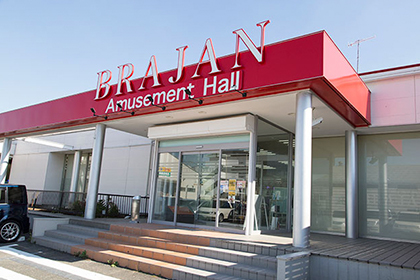 The amusement hall "Brajan" has about 240 pachinko machines and about 180 pachinko slot machines.
We provide "joy," "healing," and "peace" to the local people using local specialties and imported products from overseas.
The unique assortment of prizes not found in other stores is unique to the Arai Group.
Above all, we value two-way communication with our customers, and try to provide heartfelt customer service and hospitality first.
It is a space where you can play comfortably with your mind at peace.
Please experience our entertainment with your own eyes and heart.
This is a local wholesale market covering 5 municipalities (Oyama City, Tochigi City, Shimotsuke City, Mibu Town, and Nogi Town) in the south district of Tochigi Prefecture.
"Tochigi Prefecture South Region Wholesale Market" has been around since October 2017.
We have been entrusted with the operation as a market opener and further injecting many years of market management knowledge.
We are working to ensure that the market continues to play a role in delivering safe and secure ingredients to consumers.