Commercial vehicles (vans and trucks)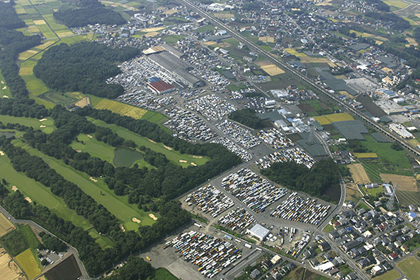 Commercial vehicle auction with the top share in Japan
In the Arai Auto Auctions portfolio, which encompasses a wide variety of items, the one that has been highly evaluated is the "commercial vehicles (vans and trucks) auction." The number of exhibited units amounts to 175,000 per year, which is the highest in Japan.
Our company alone accounts for more than 50% of the domestic auction share of secondhand trucks.
Our track record is unrivaled and widely known among used car buyers around the world.
The "Van and Truck Arai" brand is respected and recognized throughout.
Arai Oyama, the core of the distribution of all commercial vehicles
The core of the commercial vehicle auction is the Arai Auto Auction Oyama venue in Oyama City, Tochigi Prefecture.
It is commonly known as "Arai Oyama." In addition to large and small trucks, we also handle various other products such as light vans, special vehicles, and buses. This site plays the role of an information transmission base for all commercial vehicles.

Construction machinery/industrial machinery/agricultural machinery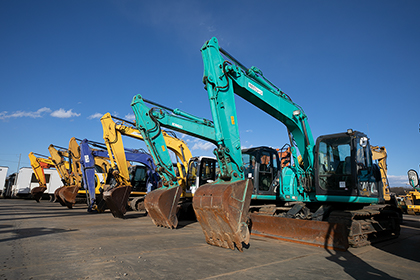 Japan's exclusive weekly construction machinery auction
An exhibition yard specializing in construction machinery of about 20,000 tsubo was set up adjacent to the Arai Oyama venue.
The "Arai Construction Machinery Auction" started in January 2015. This is not an extension of a traditional truck auction,but an expansion of the services to meet the standards of the construction machinery industry.
We have established it as a highly specialized construction machinery auction to handle construction equipment such as hydraulic excavators, bulldozers, crawler cranes, and forklifts.
It also covers a wide range of industrial machinery such as generators and agricultural machinery like tractors and combines.
Arai Construction Machinery Auction is the only weekly construction equipment auction in Japan.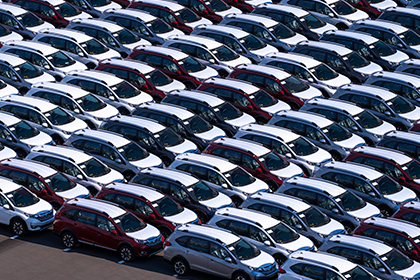 From the time of entry into the auction business in 1987 to the present, Arai's passenger car auctions have always created and provided new services for our customers.
One example is the expansion of agency services in which we perform various inspections and listings for export vehicles on our behalf.
Our 75% closing rate, which is well above the average industry closing rate of 62% is a testament to the trust we have gained from our hard work.
Nowadays, with the evolution of Internet services, vehicles are placed in remote areas different from the existing auction sites.
So now, we are expanding the "video exhibition yard" that will be accommodating the auction.
A new form of auction with ICT is in the works.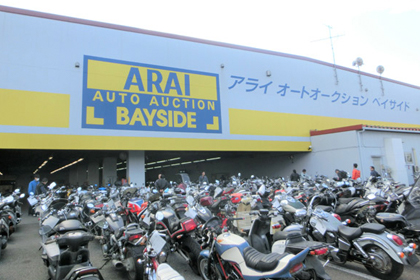 Arai's motorcycle auction sells more than 50,000 units a year. Half of them are sold to overseas exporters and distributed in overseas markets. Japanese used motorcycles and cars are very popular overseas.
After the vehicles finish their role in Japan, they once again shine across the sea branded as a "Japanese motorcycle."
The high value of being "Made in Japan" and "Used in Japan" is positively recognized around the world.
By demonstrating the closeness of distance globally, which is the strength of "auto auctions run by trading companies," we will continue to develop auctions that focus more on the world.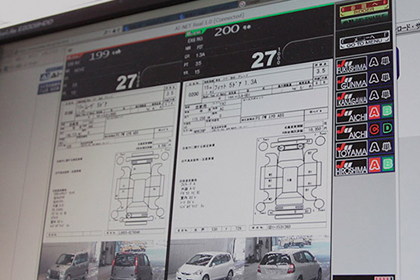 We wish for people to participate in auctions in real time via the Internet, no matter which country or part of the world they are in …
Ideas that used to be merely dreams have become a reality with the development of ICT.
Moreover, ICT is becoming mainstream and doing away with conventional car auctions.
Arai Auto Auction is also improving its own service "AI-NET" every day.
For example, we are preparing to provide a larger amount of accessible information in audio and video formats, rather than conventional texts and still images, using this cutting-edge technology.
We are also researching how information obtained with the five senses, such as "feel" and "smell," can be posted online.
This will be a brand-new platform for all auction transactions for our customers, which we will strive to create with the goal of providing an irreplaceable user experience.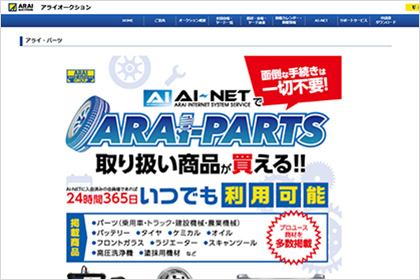 The 35,000 member companies of Arai Auto Auction are involved in a wide range of businesses, such as exporting, car dealing, used car dealing, used car purchasing, and leasing.
In addition, we provide various services for member companies such as selling expendable parts including tires, wheels, and batteries.
We are also confident of handling products related to niche categories such as trucks and agricultural machinery.
Thinking ahead, we will not only sell goods but also provide extensive services that go beyond listening to customer feedback and solving issues—this would result in the formation of new innovative businesses.
Vehicle land transportation/export arrangements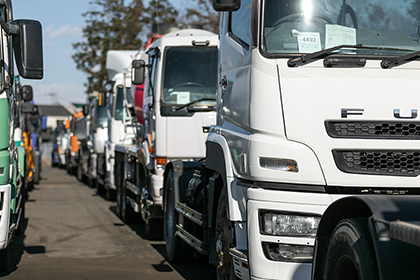 For an auction of used vehicles considered to be a large "product," even if the transaction itself can be completed on the Internet, logistics arrangements before and after will always need to be taken care of.
Customers of Arai Auto Auction can make use of the land transportation and export arrangement service provided by "Arai Logistics."

The service will come as a one-stop package covering auction participation, export arrangements, and transportation to the destination.
From passenger cars to trucks, as well as construction machinery, all categories will be supported by Arai Auto Auctions.
We have built a unique original network to transport your vehicles both domestically and internationally.
Our motto is quick, safe, and courteous logistics support.